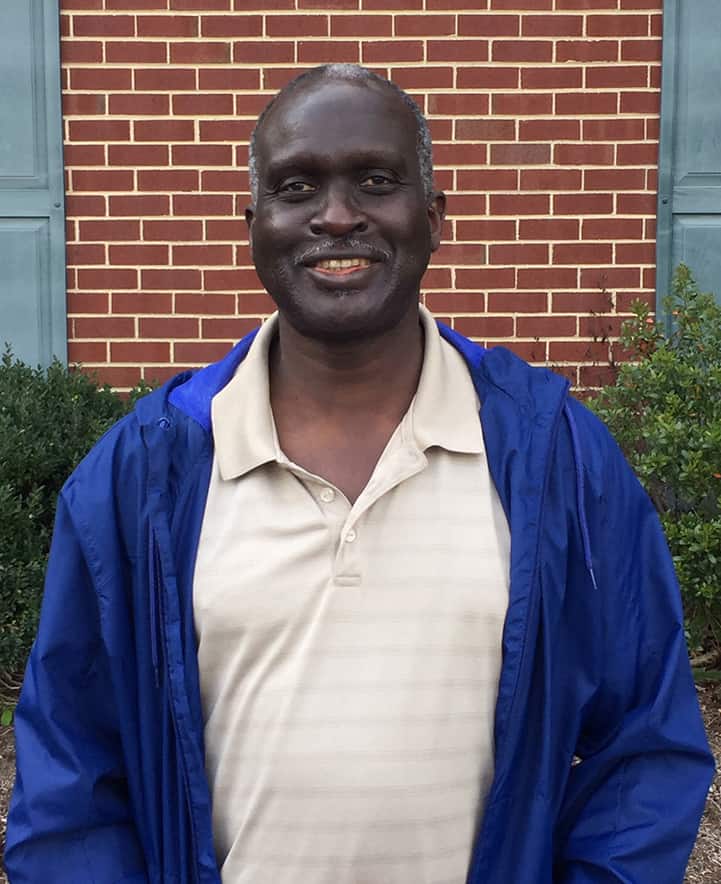 Patrick Odongkara
Patrick Odongkara, the third child of Abitimo, arrived in the US when Abitimo brought her family to Philadelphia in 1974. He and his wife Irene live in Philadelphia where they raised their three children. Patrick works as a registered nurse and is a board member of UNIFAT school as well as co-founder and co-chair of FOU.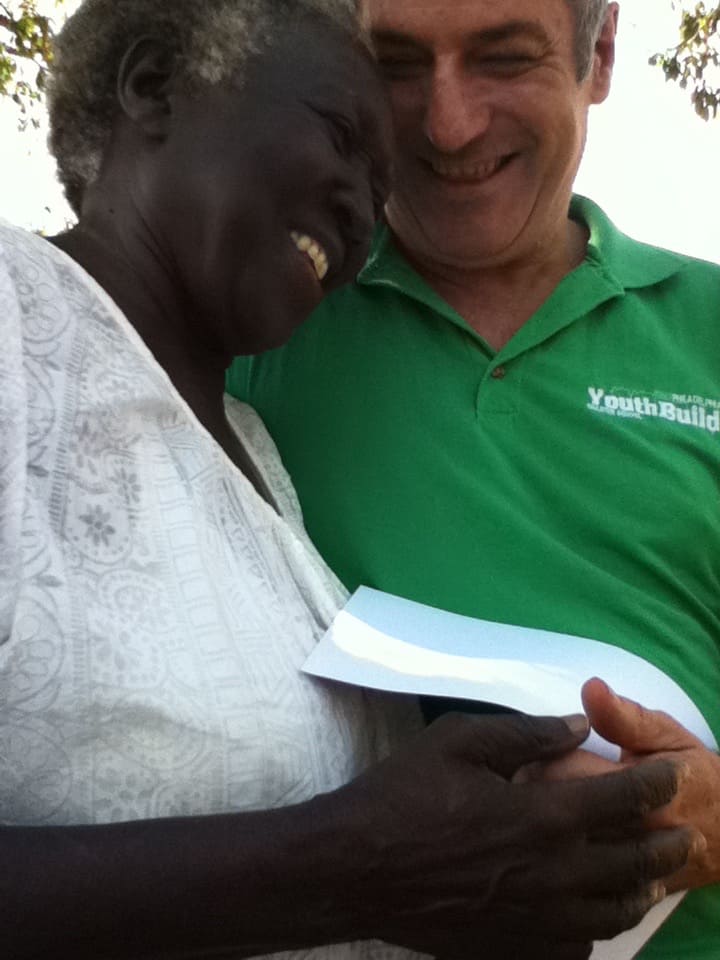 Chuck Esser
Chuck  Esser is an early childhood educator, director of the Philadelphia Community School and Family Center and founding board member of Youth Build Philadelphia.  He works with a number of Quaker organizations on issues of racial, climate and economic justice.  He was a long-time friend and counseling teacher to Abitimo. Chuck was a cofounder of Friends of UNIFAT and serves as board co-chair.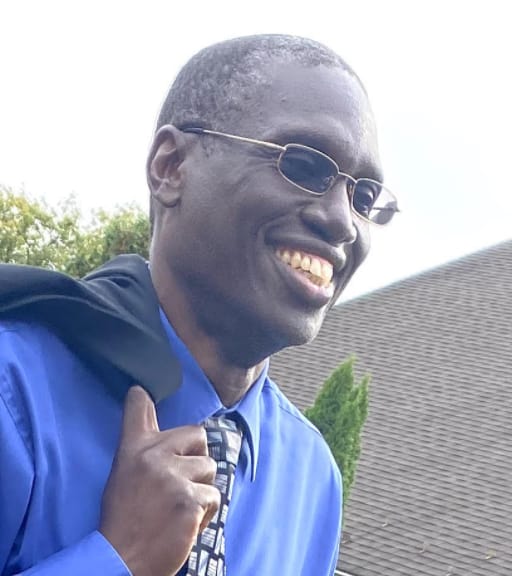 Aaron Odongkara
Aaron Odongkara was the second youngest of Abitimo's children when the family came to the United States in 1974. He enjoys working with youth and encouraging young people to use their talents to make a difference in society. Aaron is especially interested in seeing UNIFAT School become a place of excellence, continuing the vision of Abitimo.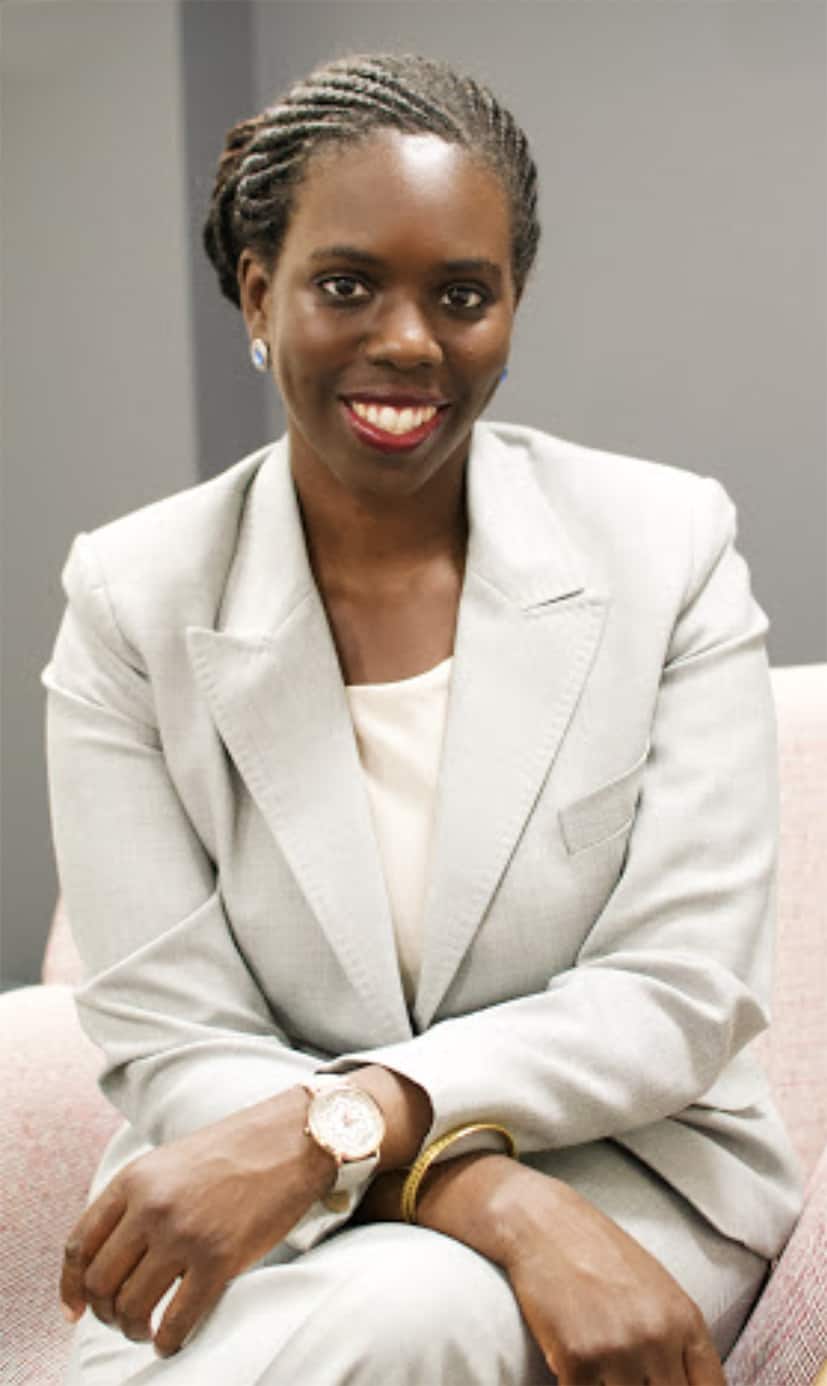 Chioma Azi
Chioma Azi, Esquire, is Abitimo's grand-daughter and an attorney and community advocate specializing in immigration law, non-profit consulting and project management. A tireless activist, Chioma has leveraged her legal skills, energy and international experience to advance the interests of the African community in Greater Philadelphia and beyond. She serves as Executive Director of the Norah Anena Foundation and FOU Board Treasurer. Read Chioma's essay about Abitimo.  http://norahanenafoundation.org/index.php/what-we-do/upcoming-events/greatness-grandma-a-personal-essay-by-chioma-azi/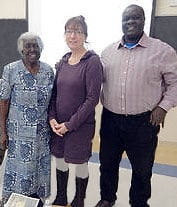 Gertrude Noden
Gertrude Noden brings 20 years of experience as a classroom teacher and advocate for empowering youth through educational opportunities. She learned about UNIFAT while working with Denis Okema, who frequently visited her classroom and twice was accompanied by Abitomo. In November, 2019 she led an on-site Professional Development workshop for 40 teachers and staff, and has worked closely with UNIFAT teachers and staff to bring digital literacy, solar power, and mini-grants for student outreach projects. Gertrude and her husband live in Ithaca, NY, from where she offers workshops and organizes international youth programs that promote human rights. WordsIntoDeeds.org
Jeremy Isard
Jeremy Isard is a trial attorney and public defender in Philadelphia. Raised in Drexel Hill, PA, and Brooklyn, NY, Jeremy spent several months in Gulu, Uganda preparing his college honors thesis. His research focused on the activities of international NGOs in Northern Uganda, specifically addressing attitudes and actions around trauma. During his time in Gulu, he and Abitomo shared many lively conversations–debates, at times–on this and many other subjects. These experiences nurtured in Jeremy a tremendous love for UNIFAT, its mission, and the extended school community. 
Norah Anena
Norah Anena is the first child of Abitimo and joined her mother and siblings in Philadelphia in 1975. A strong supporter of the UNIFAT School and inspired by her mother's lifelong efforts, in 2015 she formed the Norah Anena Foundation whose mission is to provide access to education, employment, and skill-building opportunities for youth in northern Uganda. The 501(c)3  Foundation provides scholarships to students at all grade levels, and works with community members and parents to tutor and mentor the students. It also supports internships for Ugandan young adults.  NORAHANENAFOUNDATION.ORG
Pamela Haines
Pamela Haines works in early childhood education and leads family play groups in Philadelphia. She has a passion for the earth and economic integrity, loves repair of all kinds, and has published on the skills of peace-building and faith and economics. Her latest books are Money and Soul and That Clear and Certain Sound.  One of the founders of Friends of UNIFAT, she has visited Northern Uganda with her partner, Chuck Esser, six times since 2007, and is active in supporting trauma healing in the region.  www.pamelalivinginthisworld.blogspot.com