Welcome to Uganda
Uganda is located in central-eastern Africa. It is about the size of the UK or New York and Pennsylvania, combined. Bordering countries are Kenya, South Sudan, Tanzania, and the Democratic Republic of the Congo (DRC). Much of the southern border is on Lake Victoria, which is approximately the same size as the US Lake Superior. The country is checkered with rivers that are tributaries of the Nile River, which flows to the north from Lake Albert.
Most travelers arrive at Entebbe Airport, located 24 miles south of Kampala on the shores of Lake Victoria. There are several nearby small hotels at which to rest-up after long overseas flights.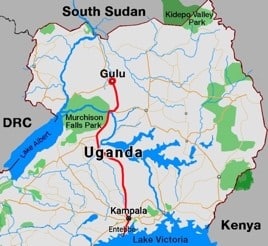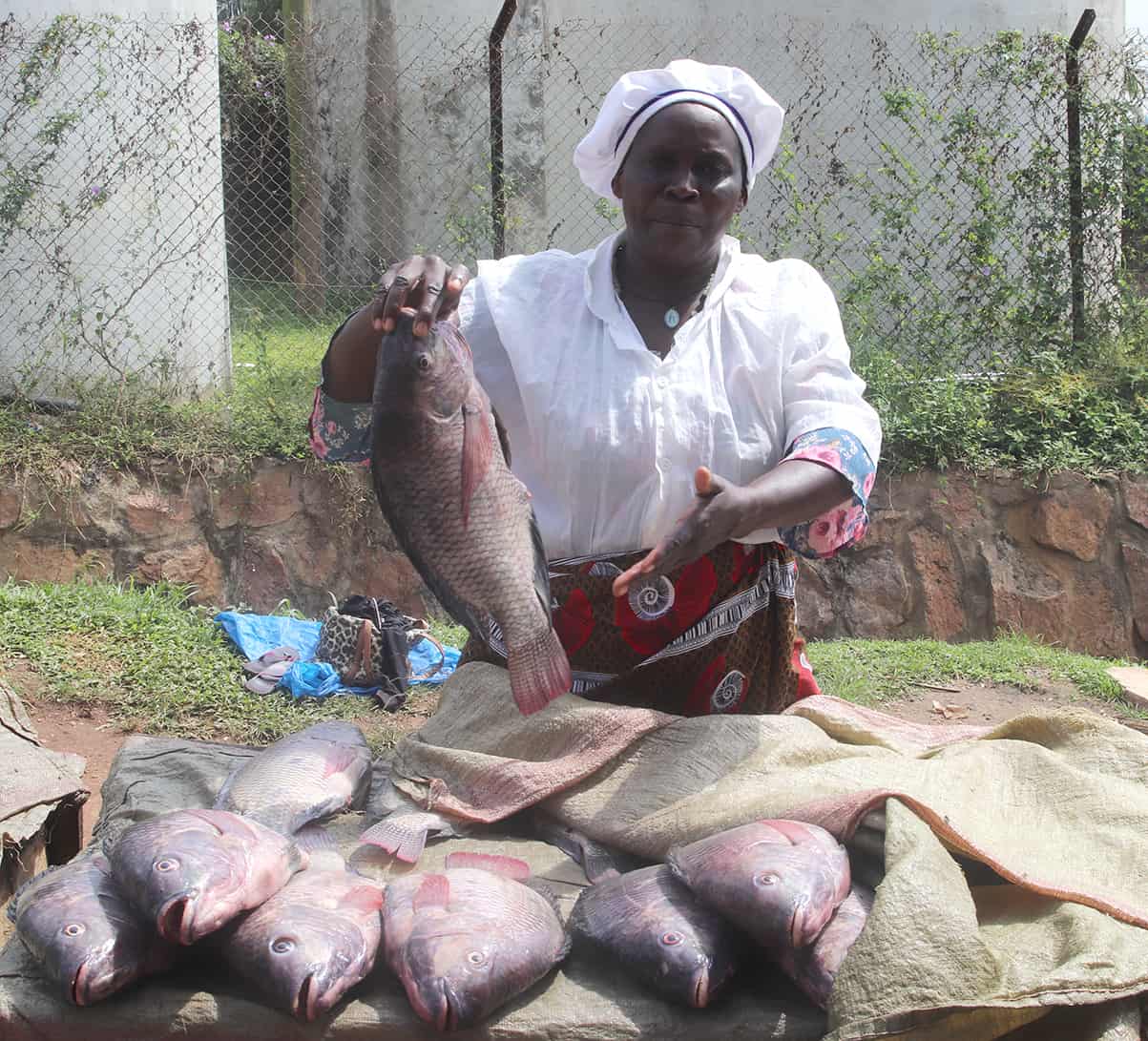 Fishmonger named Joyous selling catch-of-the-day talapia from Lake Victoria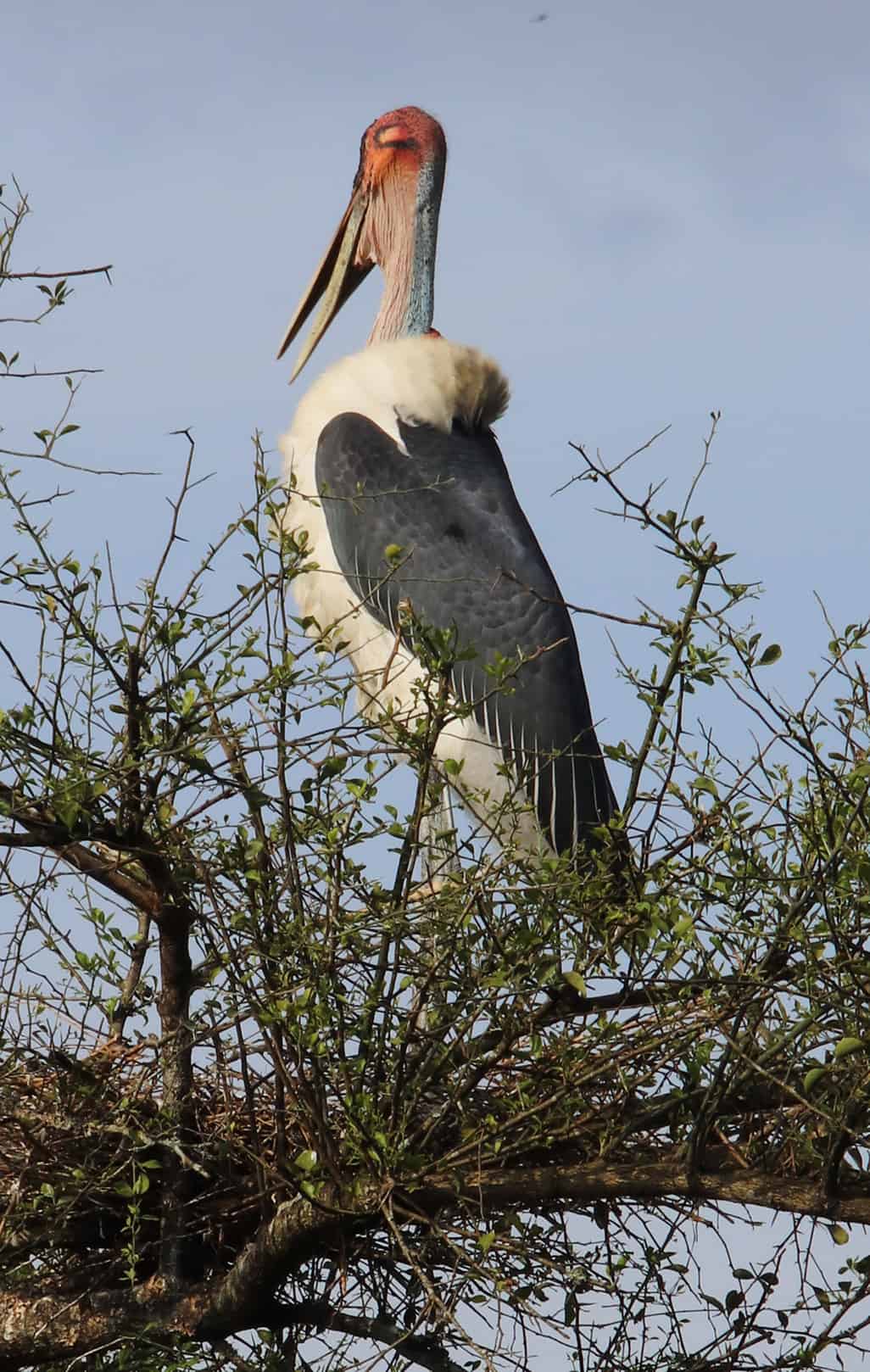 Exploring Northern Uganda
While tourism is not as well developed as in the countries to the south, there are two well-run national parks with abundant wildlife: Murchison Falls National Park to the southwest of Gulu and Kidepo Valley Park to the northeast. The former, especially, provides spectacular sightings from riverboats that cruise to the falls, which is one of two major cataracts along this region of the Nile River (locally called the White or Albert River). Kipedo has varied terrains, but much is savannah.  There are excellent but a limited number of accommodations in both parks.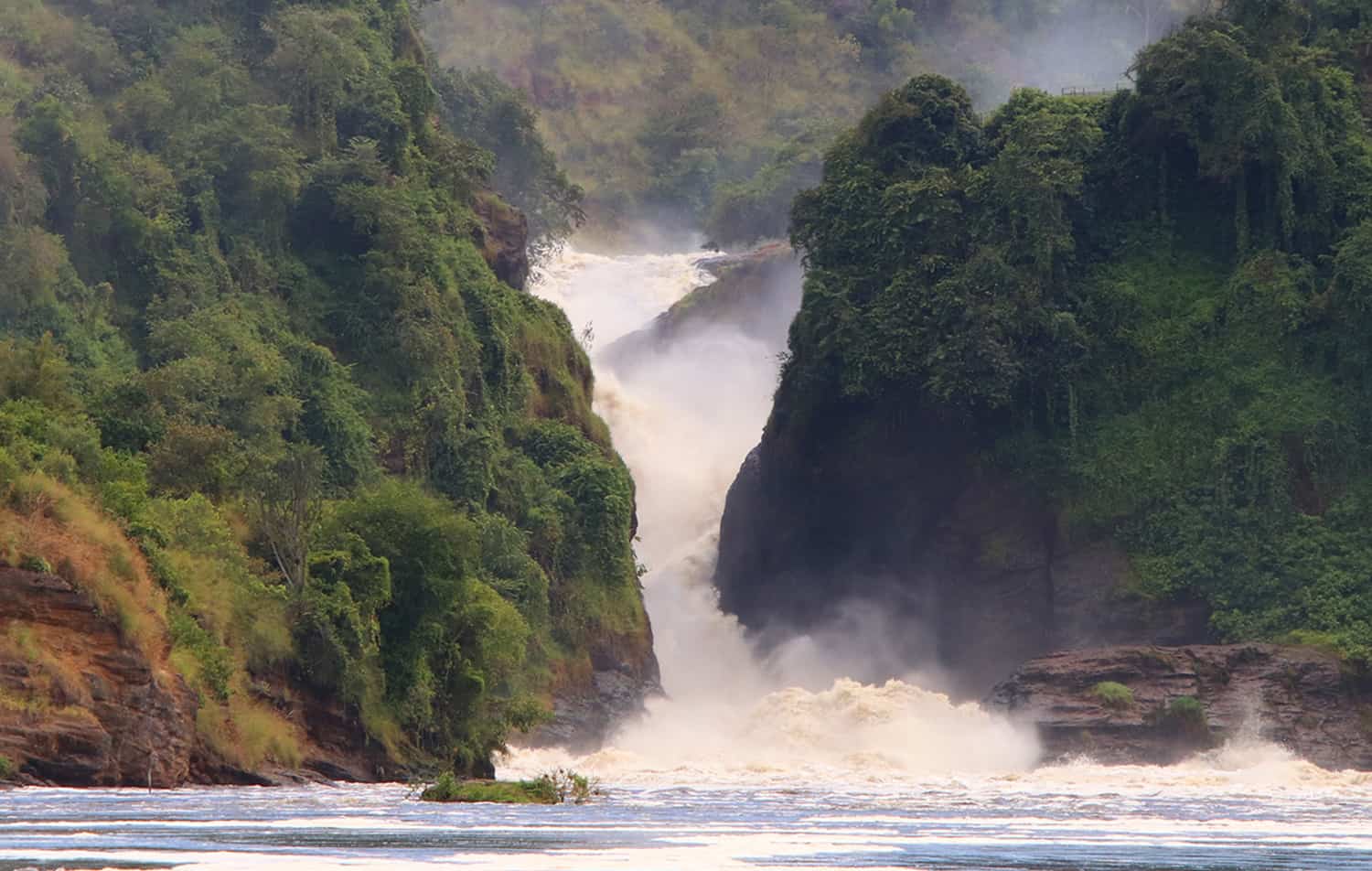 Northern Ugandan Wildlife