Friends of UNIFAT was established in 2005 by friends and family members of Abitimo Odongkara and became a 501(c)3 not-for-profit organization shortly thereafter.
Our mission:
provide financial support for capital projects and critical ongoing needs for the UNIFAT School through fund-raising campaigns and grant-writing.
partner with the school management to help them incorporate 21st century operational practices, work with teachers to broaden their skills and update the curriculum, and assist the alumni organization to expand its outreach activities.
For most of its history, FOU has depended on a group of dedicated individual donors to support capital projects at UNIFAT School.  UNIFAT has partnered with a variety of individuals and organizations including non-governmental organizations, youth groups, churches and generous individuals that have made financial and in-kind contributions as well providing volunteers. Other partners and agencies have included the GUPTA Family Foundation, Books are Power, and the USAID Self-Help Grant program. Through these, FOU secured funding for capital projects including construction of classroom buildings, toilet facilities and perimeter walls, installation of windows and water tanks, and many maintenance and repair needs. More recently, support from local and international Rotary Grants and Words Into Deeds funded library renovations, renovating and equipping the Digital Learning Center, and installation of Solar Power on campus. Individual donations remain our primary source of support for student scholarships, and during the COVID-19 pandemic enabled us to provide partial salary payments and food supplies for teachers.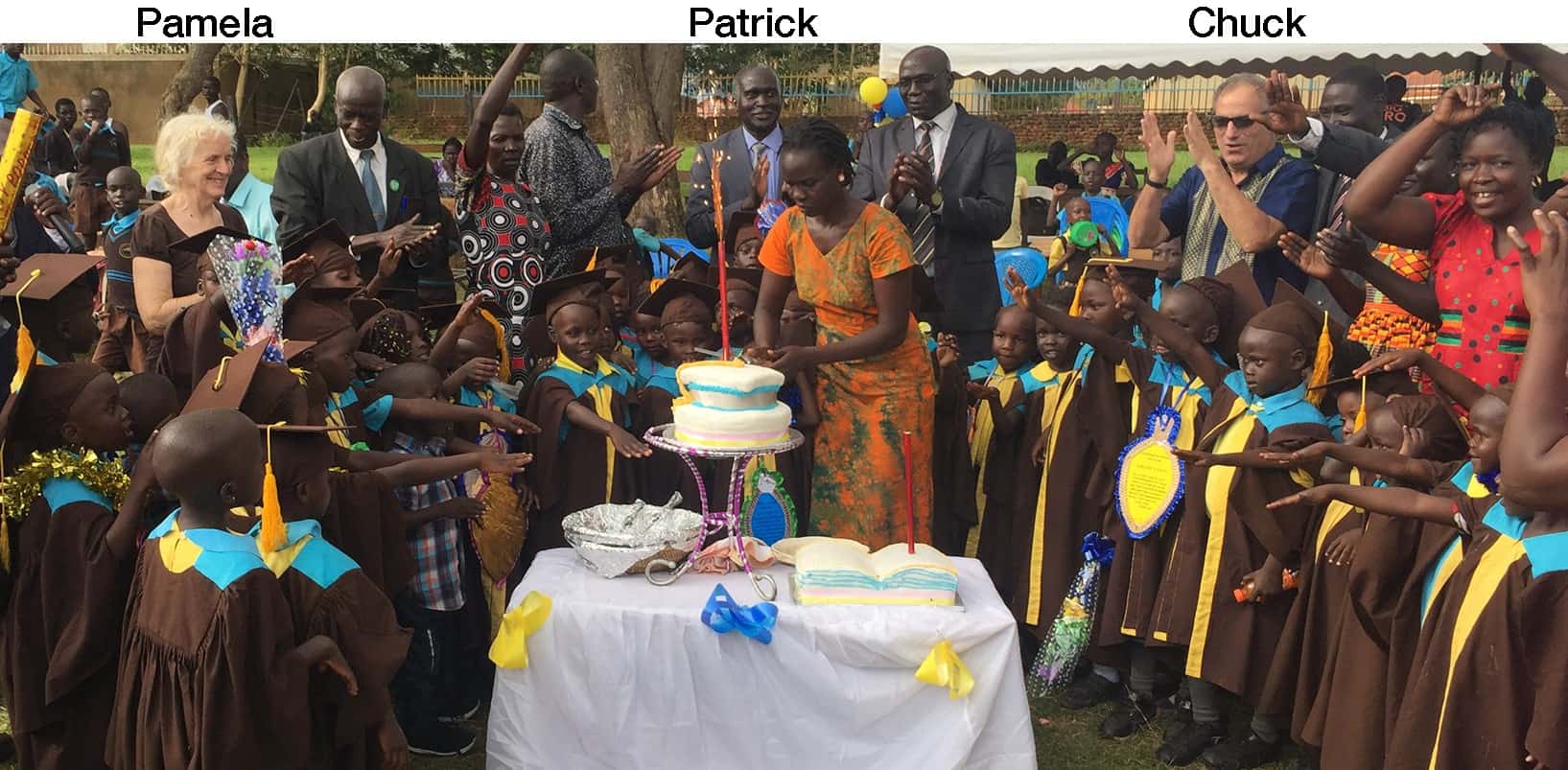 FOU Board members at the 2019 UNIFAT graduation ceremonies.
The school property was deeded to Abitimo, and passed on to family members after her death in 2016. Four of the FOU Board are family members, and two serve on the UNIFAT School Board. All FOU Board members and several friends of FOU participate actively in the activities and programs at UNIFAT in addition to providing assistance in fund-raising and grant-writing.